Bring New Life to Death. Anastasia Ax and Marja- Leena Sillanpää at Bonniers Konsthall. Materials; Plasterboards, glasses, hammer, electronics and water. Listen to the recorded sound here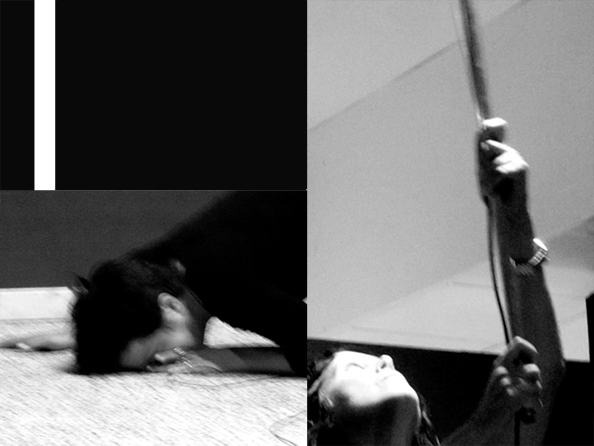 HEAVEN/HELL performed by AX/SILLANPÄÄ at Fylkingen sept 2011 at a venue with
Leif Elggren and Jean Philippe Antoine. You can listen to some of the recorded
sound here.
Our main goal with our live-acts is to use random and chaotic emotions and energies in
the creation of sound. In this particular piece Marja -Leena investigated the sound of
the ceiling  with the help of a mic on a stick.  I investigated the floor with
contact microphones and water.

Bring New Life to Death, performance at Kulturhuset with AX/SILLANPÄÄ 20.02.11
 Listen to the recorded sound here


The Kid Below in collaboration with sound artist Lasse Marhaug at Carnegie Art Award opening at Kunstnerernas Hus, Oslo 17-05-10

The Kid Below in collaboration with Joachim Nordwall at Carnegie Art Award 2010, Konstakademin, Stockholm

<!� #main �>